Layering Guide
Temperatures can change suddenly in the mountains and physical activity only makes things more complicated. Wearing clothing that is too warm or excessively light risks not only being harmful to our health, but above all does not allow us to fully enjoy our mountain experience; for this reason, dressing in layers becomes indispensable.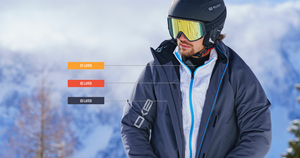 The advantages of dressing in layers
Thermoregulation, breathability, protection: when facing outdoor sports activities, especially in the mountains, bringing garments with you to add or remove depending on the exertion or the climatic conditions where you are becomes necessary.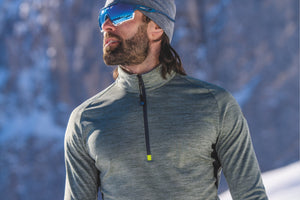 Layer 1
The first layer, also called the inner layer or functional underwear, is in direct contact with the body and serves to absorb perspiration and leave the skin warm and dry. Usually the first layer is worn by itself only in indoor areas, if temperatures allow.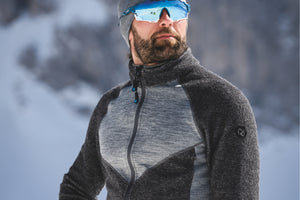 Layer 2
The second layer, also known as the intermediate or insulating layer, serves to retain body heat and protect against the cold. These are usually plush garments worn under a jacket or alone, when starting out or after a sporting activity, if the climatic conditions are not too severe.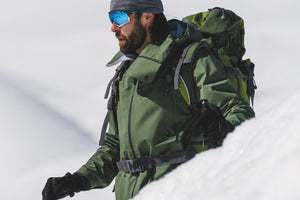 Layer 3
The third layer, also known as the shell or outer layer, offers protection against rain, snow and wind. These are more or less padded garments, treated to be waterproof, water-repellent or windproof to ensure complete protection against external agents.